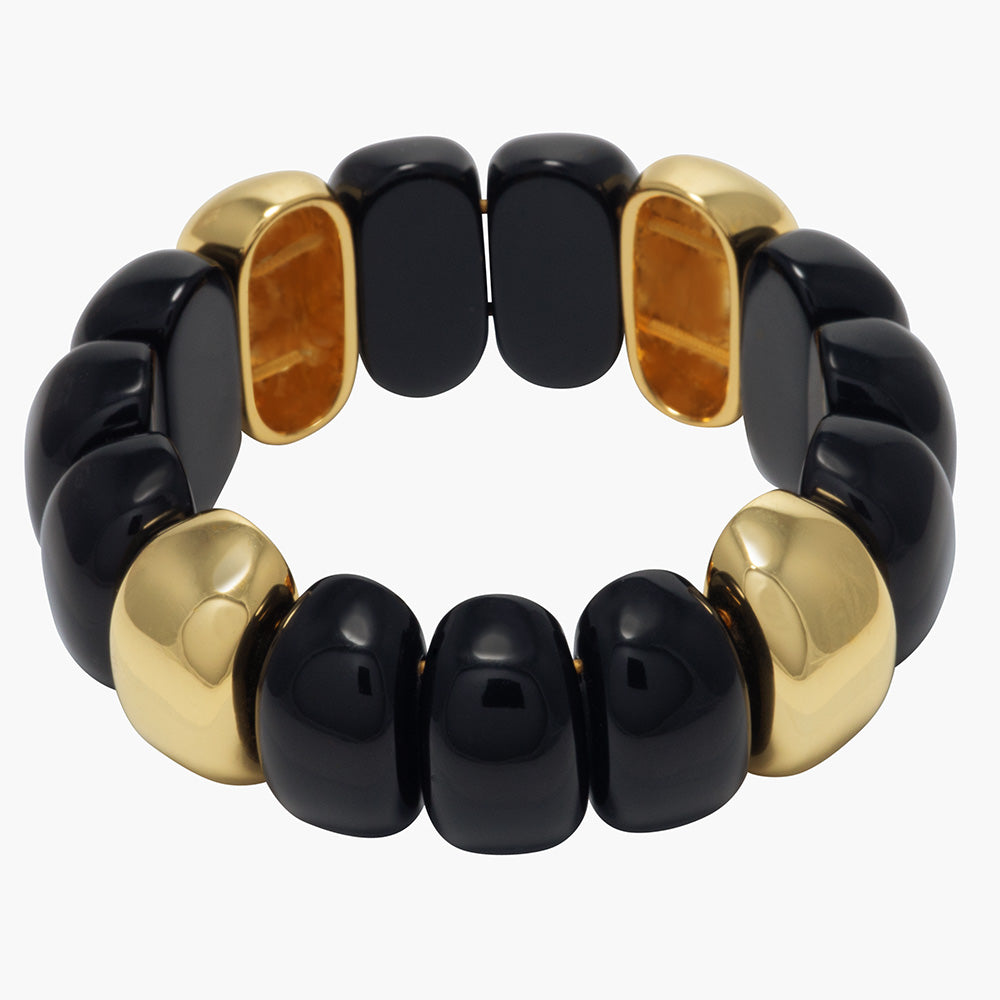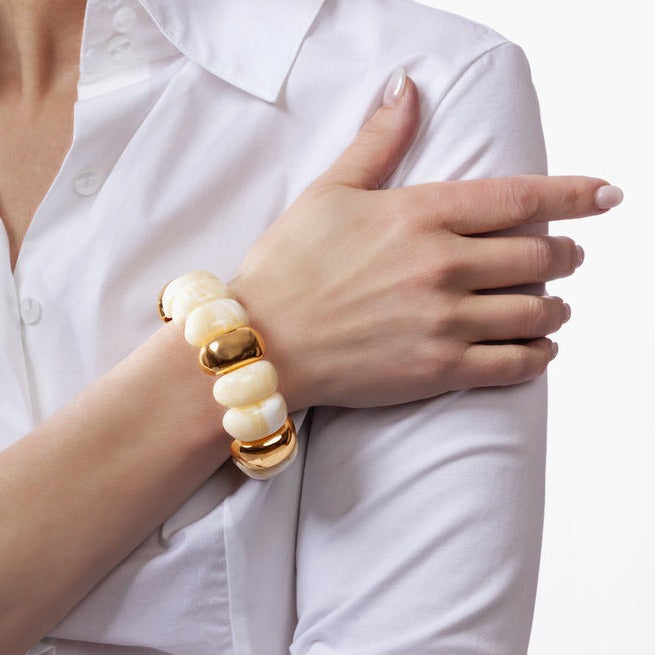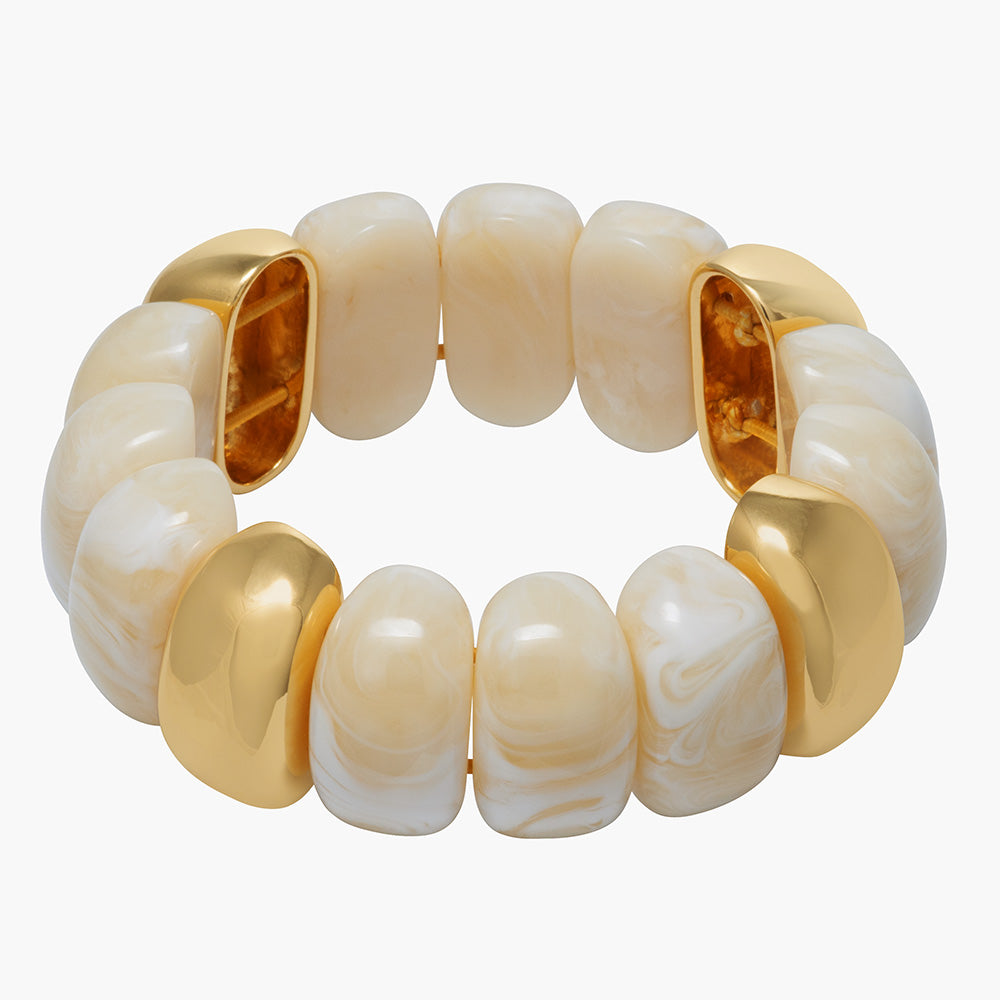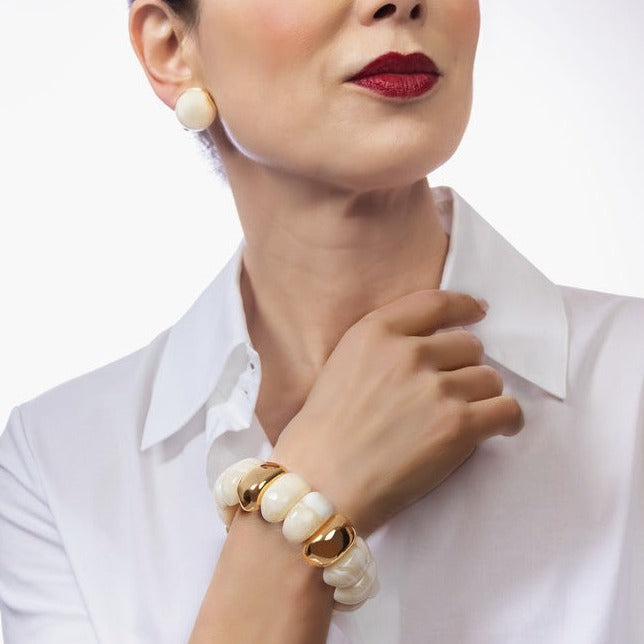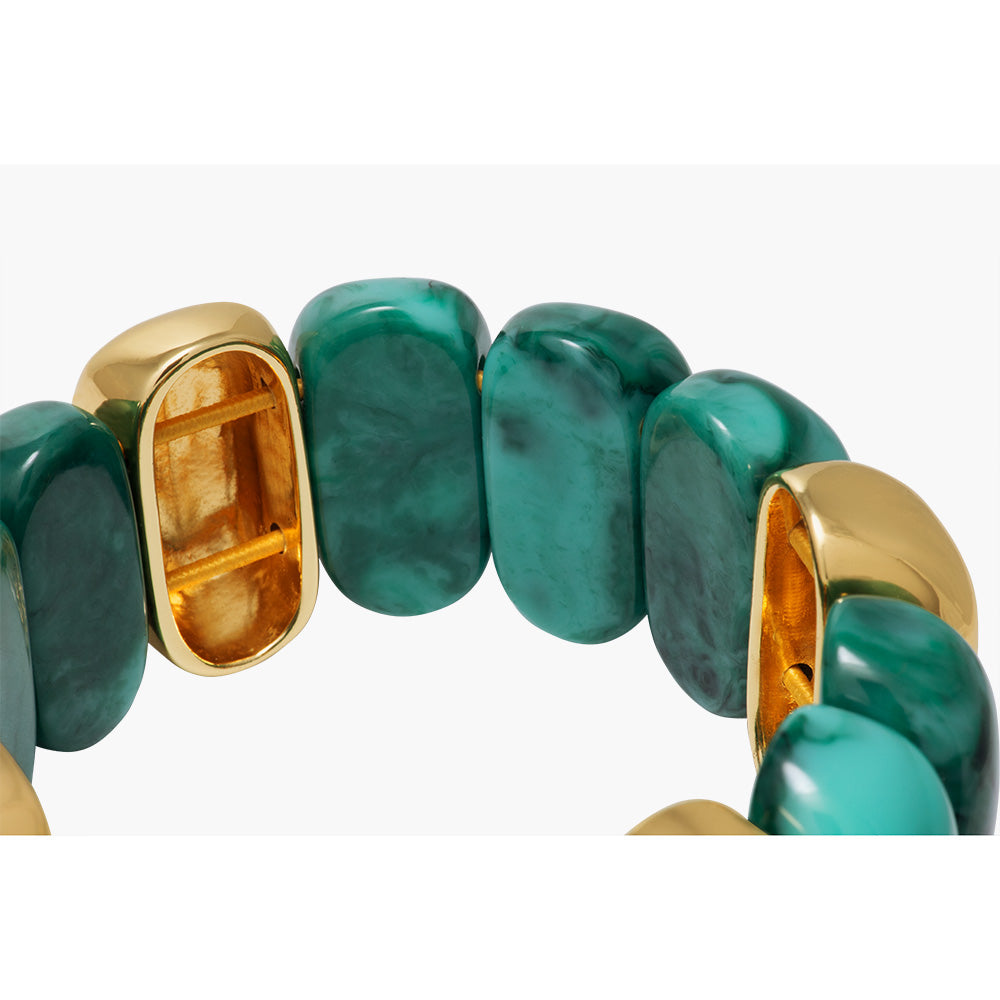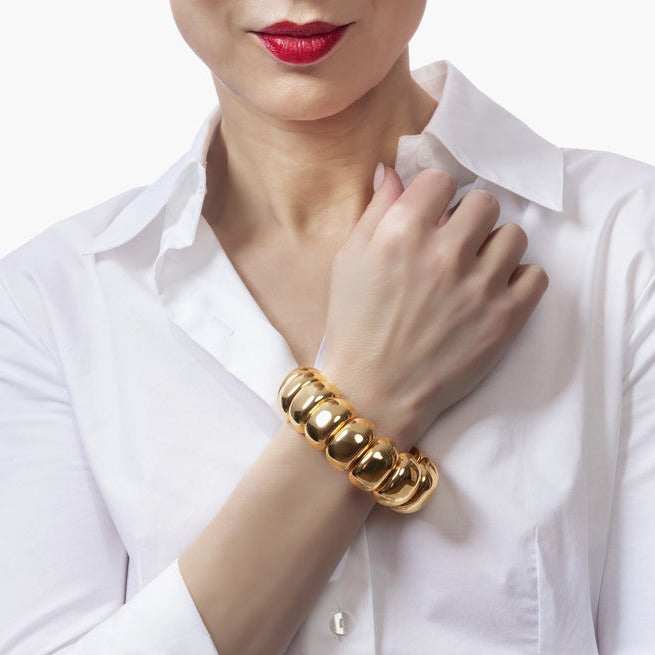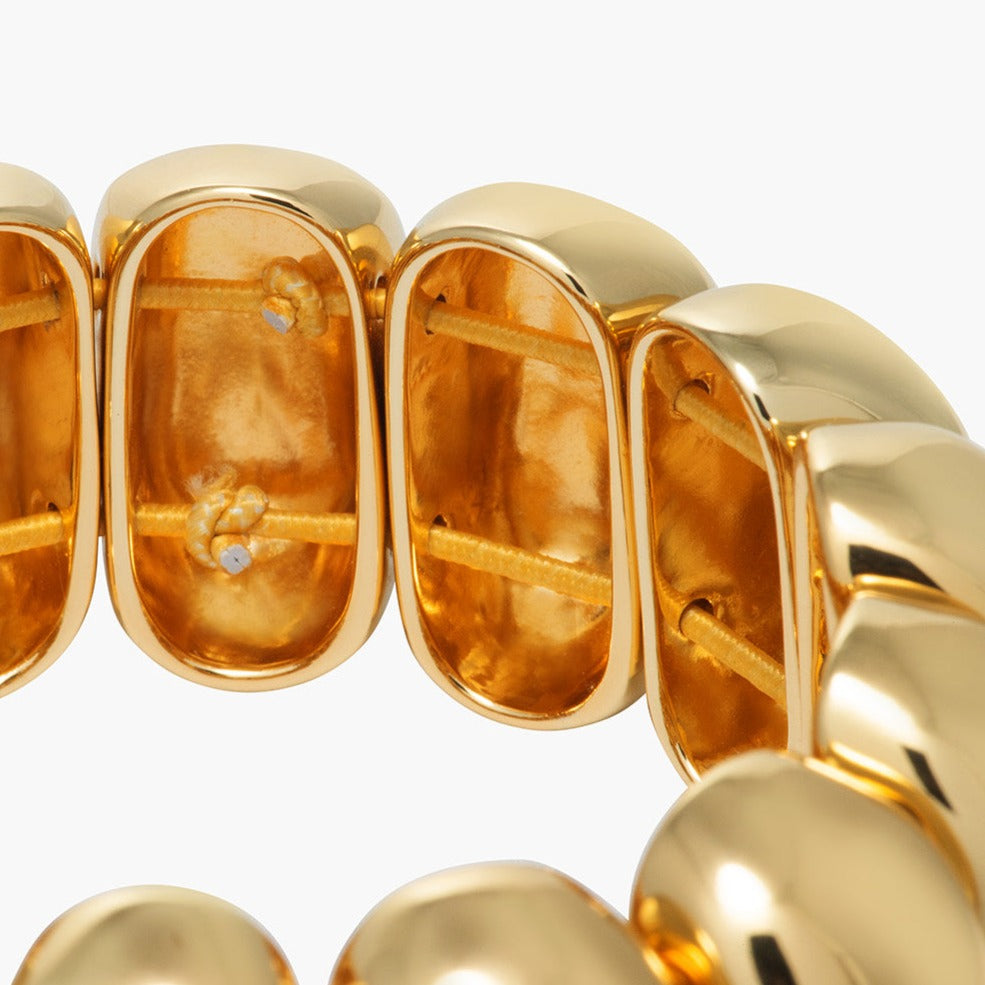 Stretch Cushion Resin Bracelet
This exclusive collection is inspired by Truman Capote's 1966 Black and White Masquerade Ball at the Plaza Hotel in NYC. The oversize shapes featuring onyx, ivory and malachite resins, play exquisitely with the high shine gold settings. 
A Carla classic. Layer this comfy cushion stretch resin and 14k gold plated brass bead bracelet for day or night.
Dimensions: 52mm opening, stretch fit
Color: Available in Malachite, Ivory, Black and Gold
Material: Brass, Zinc Resin
Shipping
U.S. Domestic Shipping - Click here to reference our shipping policy

International Shipping
International shipping is available for the following countries: United Kingdom (including England, Scotland, Wales, and Ireland) Australia, Canada, South Africa, Germany, France, Netherlands, Spain, Mexico, Philippines, New Zealand, Sweden, Hungary, Switzerland, Italy, Hong Kong SAR China, India, Japan, Bahrain, Israel, Oman, Qatar, Saudi Arabia, and United Arab Emirates.

At checkout, enter your zip code to calculate shipping costs. Duties and taxes/VAT will be calculated at checkout and include it in the final shipping cost.

Click here to reference our international shipping policy