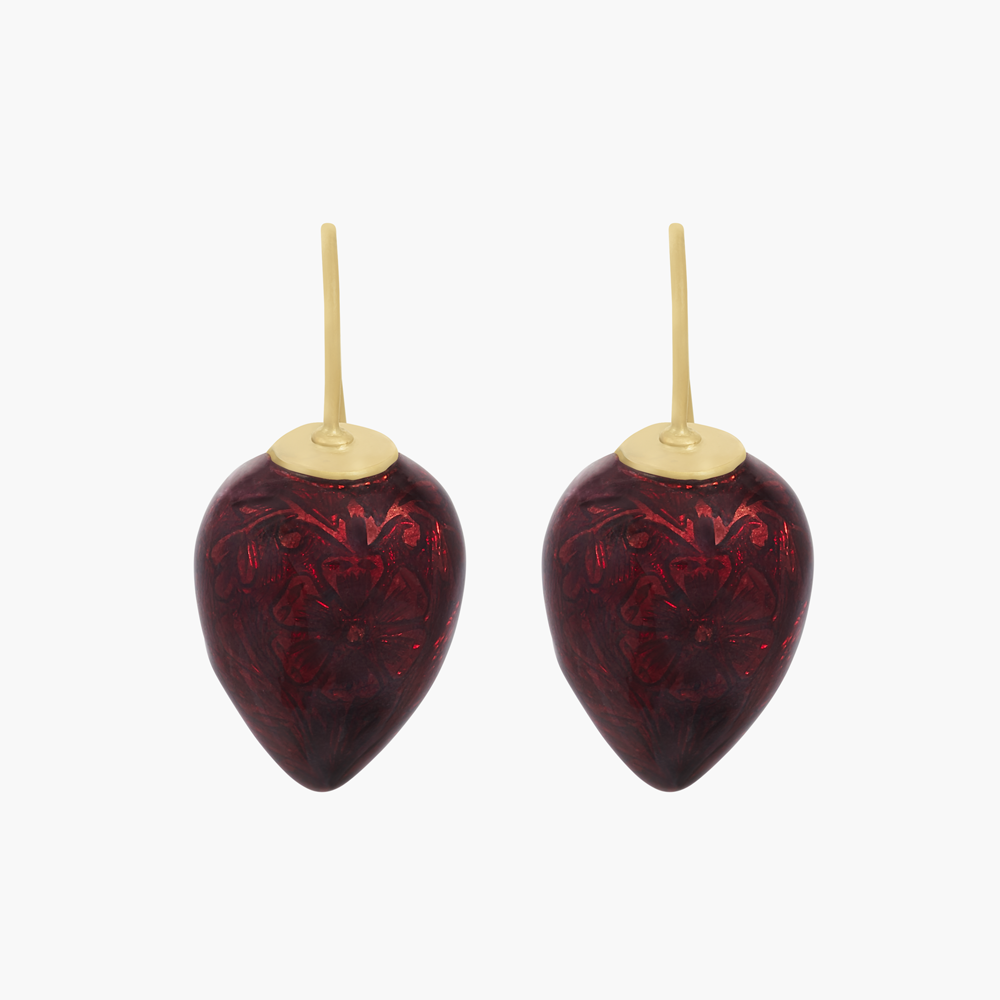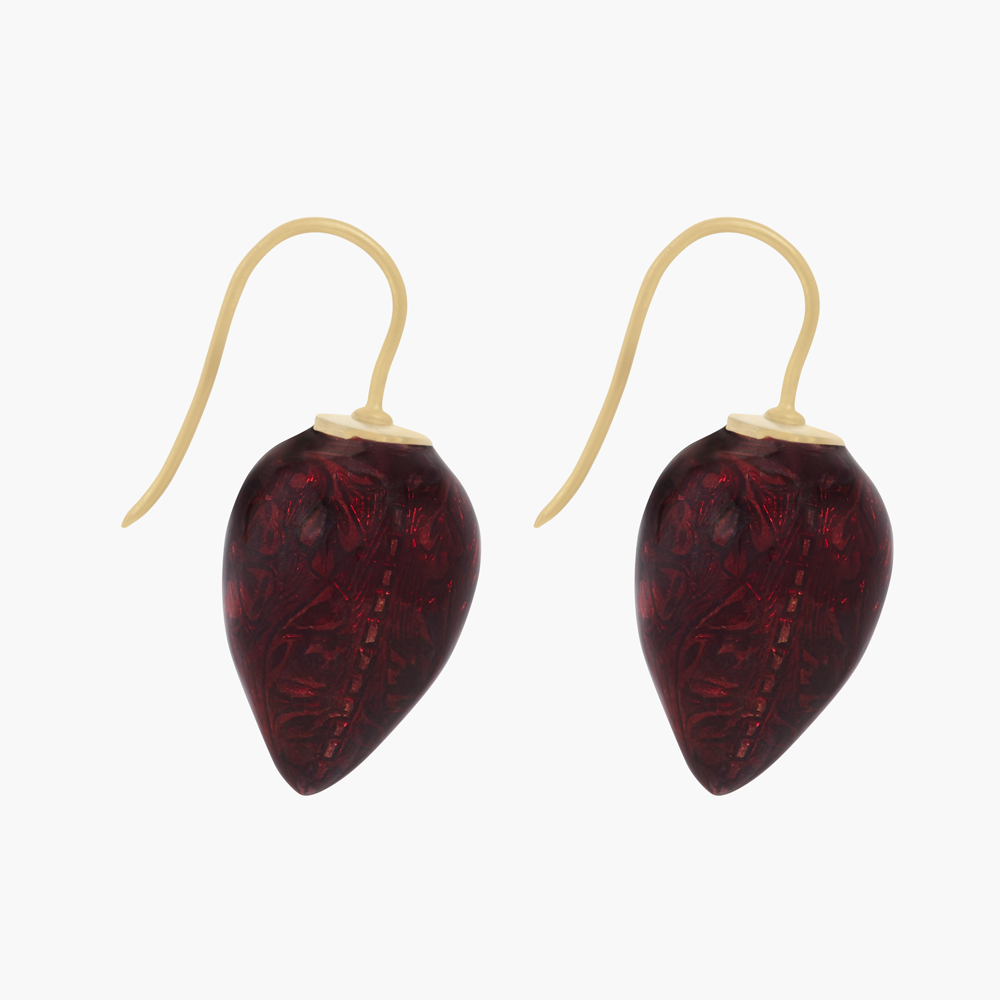 Delilah Flower Drop Earrings Crimson
$1,110.00 USD
$1,850.00
Sale
Discover the allure of the Delilah Flower Drop Earrings - a symphony of flowers scrolled in gold, and then draped in crimson enamel. The opulent backdrop is perfectly accentuated by touches of resplendent 22k yellow gold creating a harmonious blend of artistry and luxury.
Materials: Crimson Enamel, 22k Yellow Gold

Measurements: 0.875" H x 0.5" W
Shipping
U.S. Domestic Shipping -Click here to reference our shipping policy

International Shipping
International shipping is available for the following countries: United Kingdom (including England, Scotland, Wales, and Ireland) Australia, Canada, South Africa, Germany, France, Netherlands, Spain, Mexico, Philippines, New Zealand, Sweden, Hungary, Switzerland, Italy, Hong Kong SAR China, India, Japan, Bahrain, Israel, Oman, Qatar, Saudi Arabia, and United Arab Emirates.


At checkout, enter your zip code to calculate shipping costs. Duties and taxes/VAT will be calculated at checkout and include it in the final shipping cost.


Click here to reference our international shipping policy
About Carla ROCKMORE fINE jEWELRY
Sculptural ornaments in three-dimensional form, hand made from semi-precious and precious natural stones, the Carla Rockmore Fine Jewelry Collection is the culmination of Carla's most coveted designs. Tiny whimsical treasures to fit any mood or occasion, these miniature future heirlooms are yours to find your own meaning within the self-expression of wearing adornment.